Categories:
Fashion
Mercedes Salazar Cobalt Pom Fiesta Earrings $198, Self-Portrait Poplin Lace Top $340 and Jonathan Simkhai Linear Print Side Slit Pants $695
Stripes are always on trend, and don't be afraid to mix them up with other textiles.
Get ready for summer with the release of Intermix's latest fashion shoot. Spotlighting warm weather looks, the fashion retailer focuses on everything from lace tops to fit and flare dresses as well as wide-leg trousers. For accessories, statement earrings, sleek sunglasses and bold handbags are the perfect fit. Discover more from Intermix's summer lookbook below!
INTERMIX SUMMER 2017 LOOKBOOK
Alexis Blakely One Shoulder Denim Romper $398, Elizabeth and James Market Small Suede Shopper Tote Bag $445 and Jimmy Choo Damon Frayed Denim Covered Wedge Sandals $399
Denim takes over the summer season with a short romper and frayed wedge sandals.
Givenchy Black Crystal Wayfarer Sunglasses $325 and Self-Portrait Guipure Black Frill Mini Dress $510
Flaunt some shoulder in a little black dress with a sculpted silhouette.
Caroline Constas Pandora Printed Top $410 and Pandora Printed Ruffle Skirt $485. Elizabeth Cole Chiquita Earrings $375
Get ready to hit the beach in a printed top and skirt with feminine ruffles.
Ray-Ban Hex Metal Frame Sunglasses $175, Viva Aviva Striped Halter Neck Top $298, Alexis Nelly Tweed Shorts $288 and Rag & Bone Kent Espadrille Platform Sneakers $350
Don't be afraid of color with a mix of stripes and tweed. A halter neck top is always on trend.
Alexis Bar White Lace Romper $435
Lace is perfectly sweet in a short romper with ruffle trends
comnum(0) tbcount(0) tbcount(28)
Categories:
Fashion
REISS launches its spring-summer 2017 sale
British fashion brand REISS unveils its major spring-summer 2017 sale. Launched earlier this week, the contemporary label spotlights dresses, tops, skirts, jackets, knitwear, shoes, bags and more. You can also get free returns on all orders. We rounded up some of our favorites from the sale below including lace dresses, bucket bags and cut-out heels.
REISS SPRING/SUMMER 2017 SALE PICKS
REISS Rhoni Dress with Handkerchief Hem Skirt $245 (previously $340)
Get ready for a breezy outing in a handkerchief hem dress with nautical black and white stripes.
Reiss Madison Oversized Bucket Bag $445 (previously $520)
Be on trend with an Italian leather bag featuring decorative drawstring and a single top handle.
REISS Herrera Cap Sleeve Lace Dress $325 (previously $475)
A ladylike lace dress works perfect for the summer season.
REISS Keria One-Shoulder Dress $225 (previously $320)
Step into the spotlight with a classic fit and flare silhouette including a one-shoulder design.
REISS Rena Suede Peep-Toe Shoes $225 (previously $320)
Turn up the sex appeal in a peep toe pair of heels with a slim ankle strap and suede upper.
comnum(0) tbcount(0) tbcount(28)
Categories:
Fashion
The iconic Giorgio Armani, after 40 years in the business, still manages to make his clean and tailored cuts look new and desirable. The designer once again showed his signature style in the Resort 2018 Collection but in a slightly different way from what everyone is used to.
In this collection, everything looked more youthful and more fun, but with a strong indication: "this is Armani". The designs carry bright colors and light feel. They look very sophisticated and modern, perfect for both evening and everyday occasions. The whole perception indicates that Giorgio wanted to wander outside of his comfort zone for the Resort 2018 Collection.
Magenta, mint green, bright pink, gray and dark blue are the colors that are a present in the collection. You can see a variety of fabrics and patterns such as chiffon, silk, sequins, and organza. The line offers a lot of youthful separates with a strong dose of elegance.
Dresses are available in many shapes and colors. Several evening dresses are definitely the most beautiful part of the collection. One of them is the short-sleeved long pink dress, embellished with transparent crystals in the upper part. The dress features a black belt with unconventional bow, placed in the center. Another eye-catching design is the knee-length dramatic black dress with multiple layers and beautiful embroidery in the upper part.
The casual dresses are perfect for business women. Their simple design offers comfort while their noticeable fabrics make them a must-have for every fashion-forward woman.
The collection features beautiful jackets. The bright red long jacket is a travel-approved essential. The jacket is perfectly matched with a multicolored pleated skirt. Another very unique piece is the short jacket with astonishing embroidery that features flower motives and moon patchwork.
The graphics that are present on some of the designs are inspired by Joan Mirò and his work. Joan was a Spanish artist that created artwork that belongs to the surrealistic genre. The graphic designs feature many colors and irregular shapes. You can see them on a simple silk jacket and a mini dress. The silk jacket looks gorgeous paired with a black and mint pleated skirt and strappy flat sandals in the same colors. What makes the whole look pop is the stunning multicolored bag.
comnum(0) tbcount(0) tbcount(28)
Categories:
Fashion
Gigi Hadid on Harper's Bazaar US June/July 2017 Cover
Gigi Hadid gets her closeup on the June-July 2017 cover of Harper's Bazaar US. Lensed by Mariano Vivanco, the American beauty wears a feathered pink hat from Prada. Inside the magazine, Gigi enters the Space Age posing in futuristic inspired looks with metallic and silver hues. Stylist Tom Van Dorpe dresses the 22-year-old in the designs of Dolce & Gabbana, Tom Ford, Chanel, Miu Miu and more.
COVER SHOOT: GIGI HADID STARS IN HARPER'S BAZAAR JUNE/JULY 2017 ISSUE
Model Gigi Hadid shines in silver wearing Chanel cape, dress and boots
GIGI HADID ON HER RUNWAY WALK
In her interview, Gigi talks about working on her runway walk. "I've really been working on trying to get better and to learn from every show, so I take it as a learning experience, because I always want to do my best. But I think it's always going to be nerve-racking for me. There's always a little thing, like the shoes [are tight] or the dress is heavy or whatever, so that's what you're focused on, to make sure your walk is going to go well."
On the phone, Gigi Hadid wears Saint Laurent top, jeans and boots
Walking on the moon, Gigi Hadid models Dolce & Gabbana silver dress and Stuart Weitzman shoes
Flaunting serious leg, Gigi Hadid models Miu Miu dress and Tom Ford booties
comnum(0) tbcount(0) tbcount(71)
Categories:
Fashion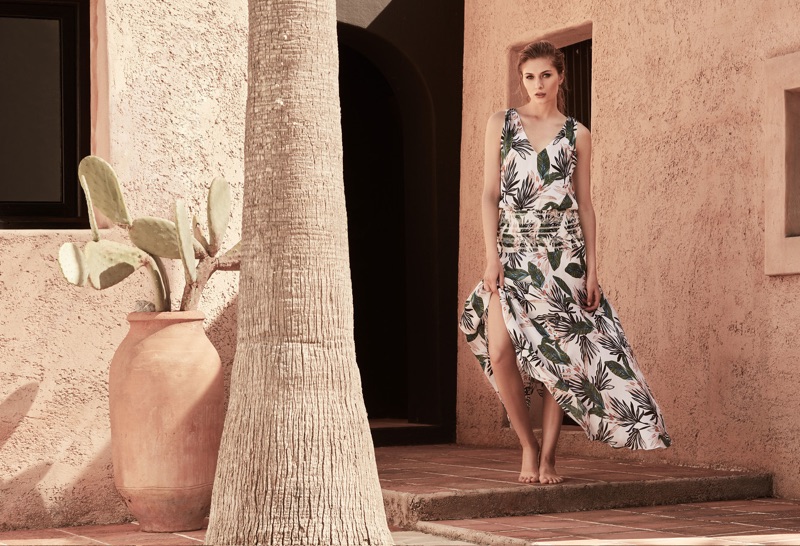 REISS Palm-Print Maxi Dress $545
Embrace tropical prints with these breezy maxi dress featuring a wide waist band.
As the weather heats up, looking for the perfect summer styles can be a daunting task. But luckily, REISS offers up plenty of inspiration with a recent trend guide. Called 'The Height of Summer', the fashion shoot heads to the beach and focuses on effortless yet elegant fashion. From breezy maxi dresses to retro swimsuits and tailored jumpsuits, these looks work for just about any occasion.
REISS SUMMER 2017 LOOKBOOK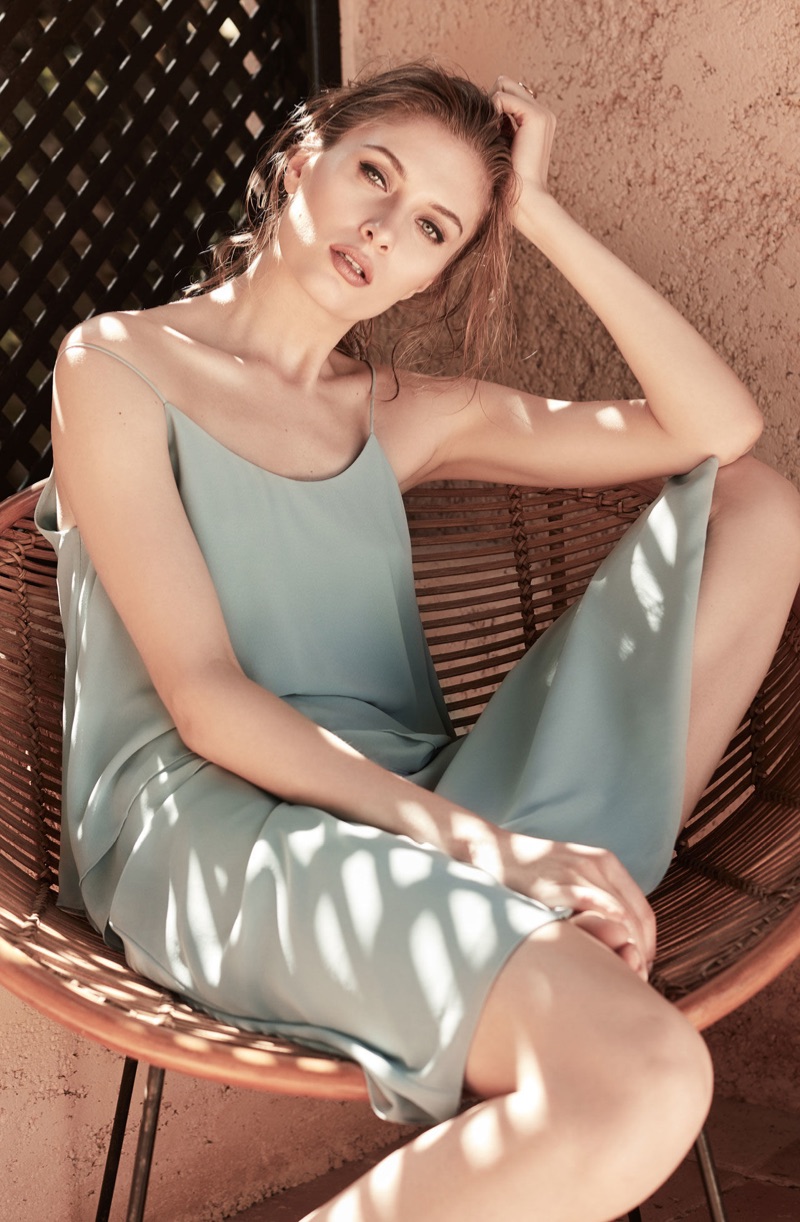 REISS Ansley Tiered Cami Dress $360
This sleeveless dress is perfectly lightweight with cami style shoulder straps and a tiered silhouette.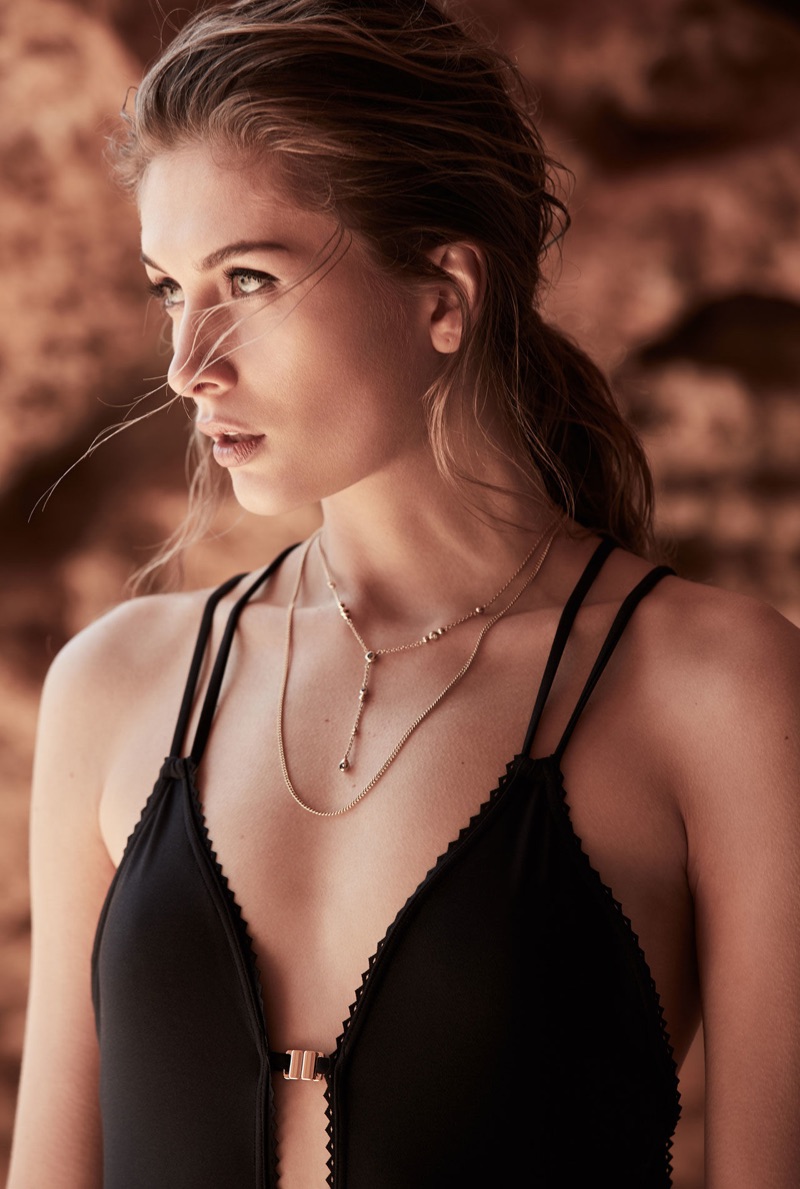 REISS Amara Cross-Back Swimsuit $145
Take the plunge in a one-piece swimsuit featuring a low scoop back.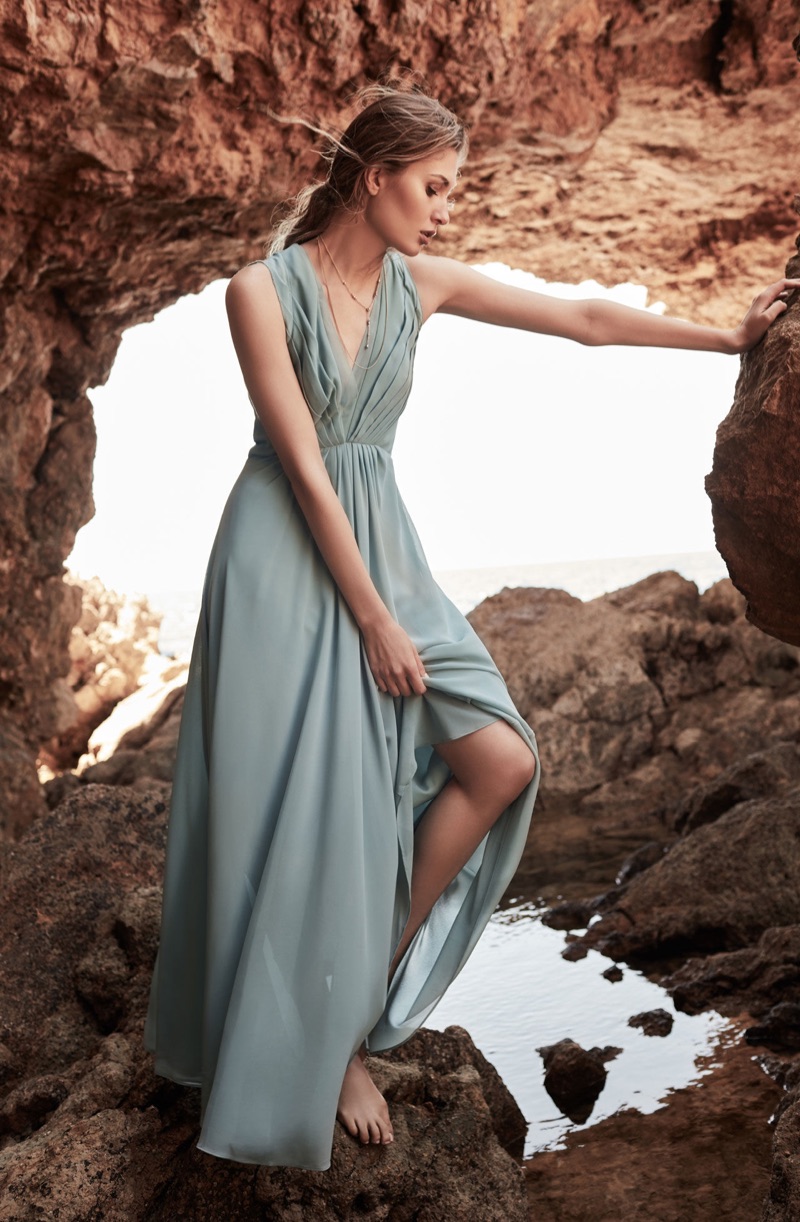 REISS Evie Low-Back Maxi Dress $425
Channel ethereal vibes with a sea glass blue maxi dress featuring pleated detail.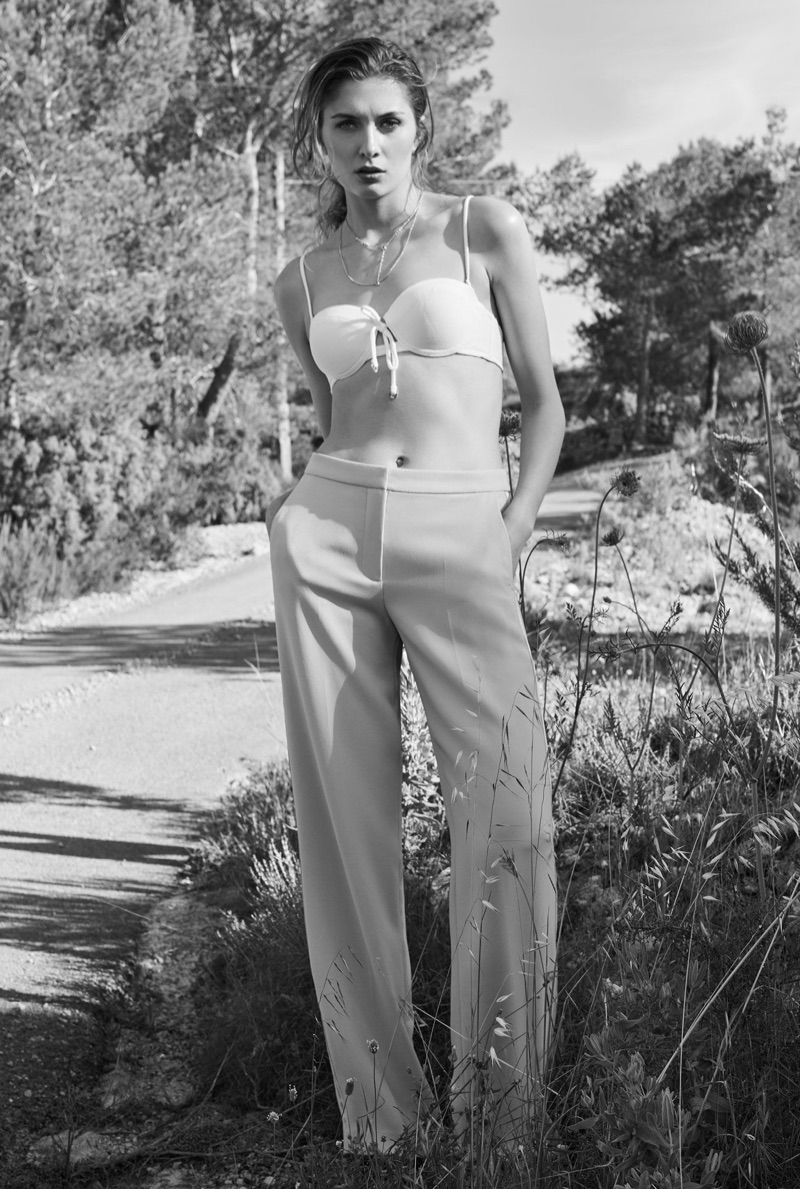 REISS Estelle T Underwired Bikini Top $85 and Ray Wide-Leg Trousers $265
Do not be afraid to wear pale hues for the summer season.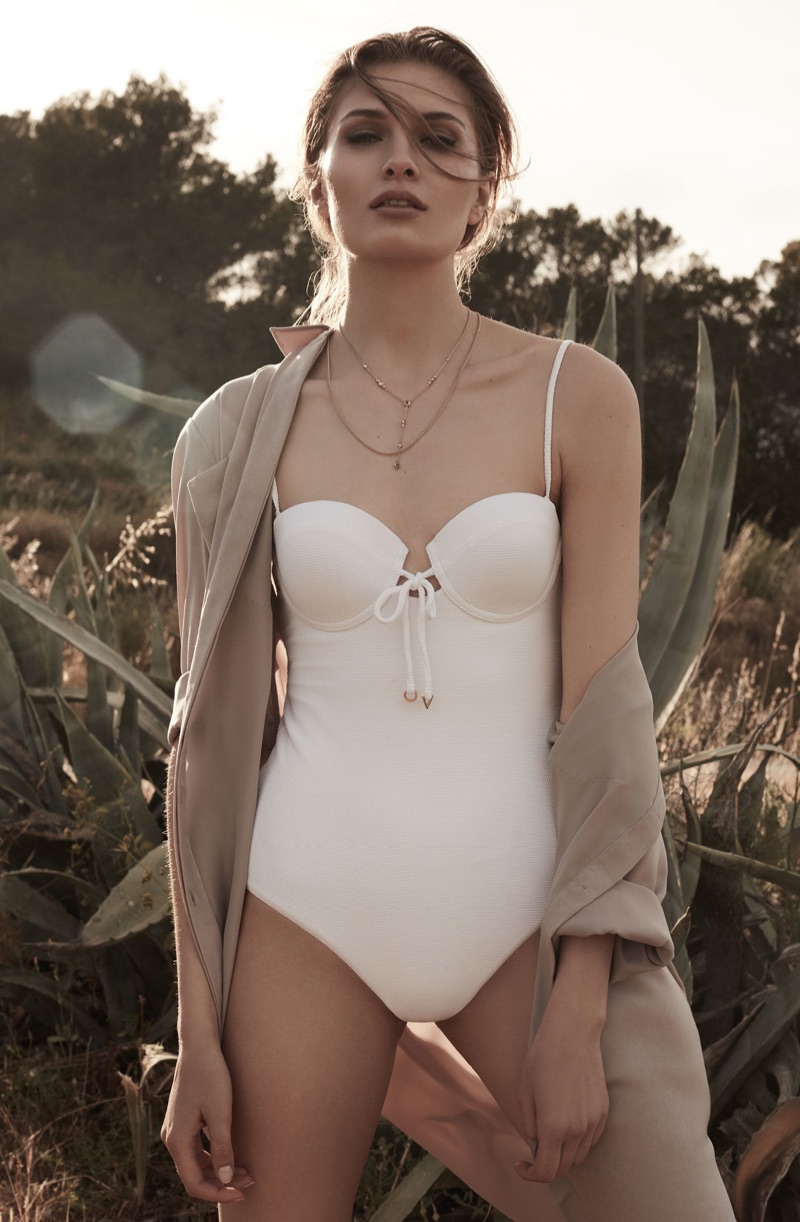 REISS Zoe Shirt Dress $340 and Rominy Molded-Cup Swimsuit $145
Channel your inner retro babe in a one-piece swimsuit.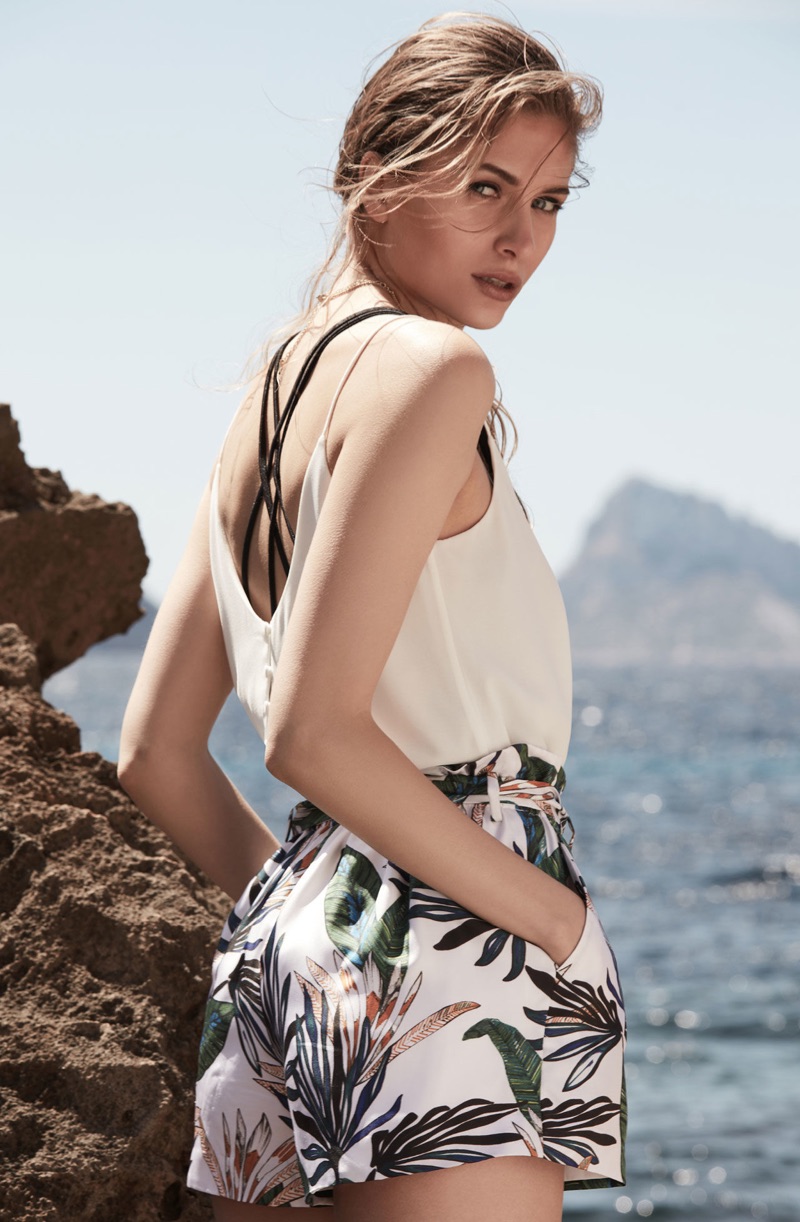 REISS Eve Layered Cami $180, Amara Cross-Back Swimsuit $145 and Arielana Printed Shorts $245
This effortless summer look is perfect for the beach and beyond.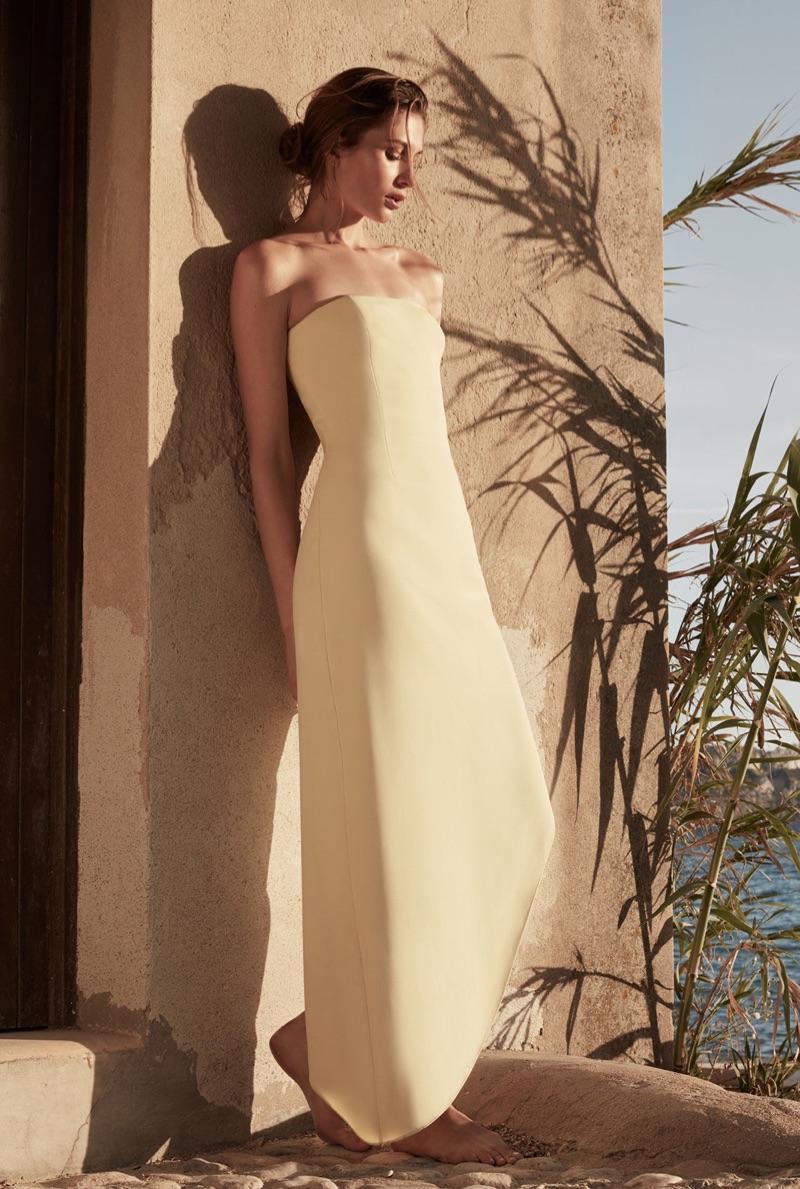 REISS Rima Strapless Asymmetric Maxi Dress $360
Soak up the sun in a strapless dress featuring a cutaway hemline.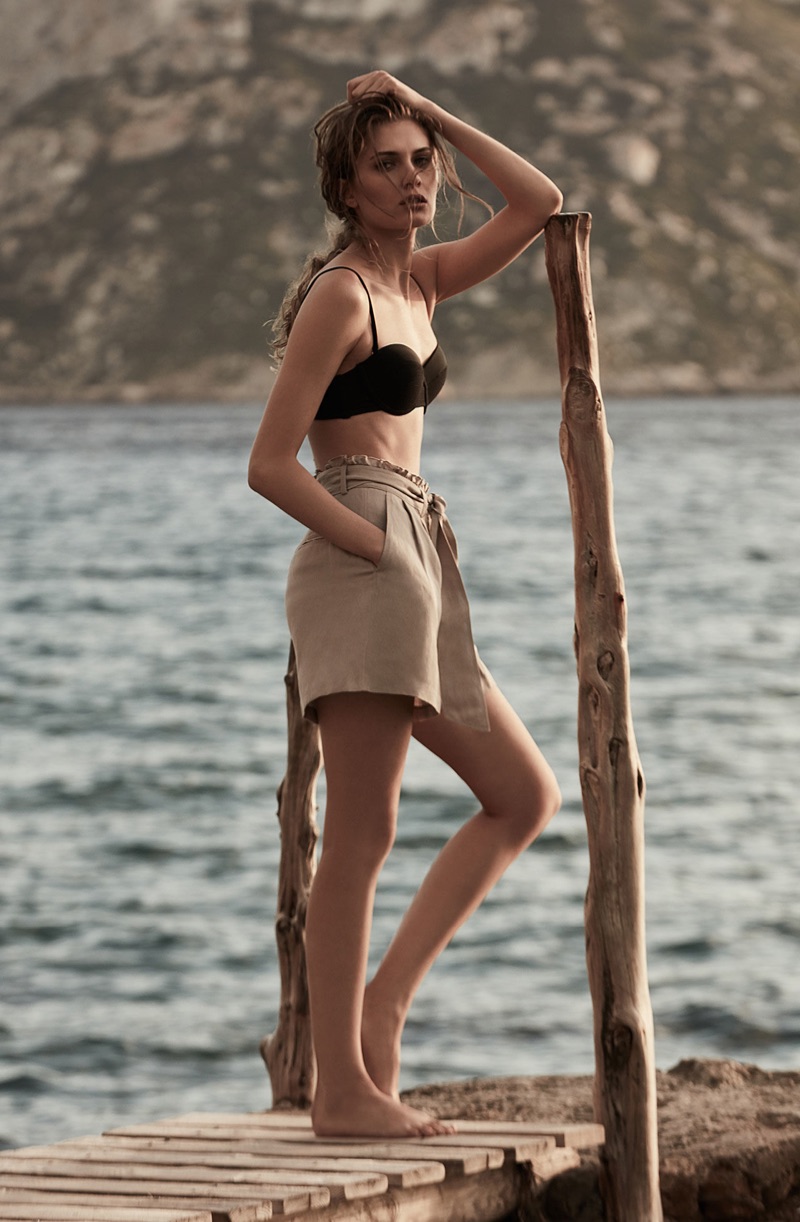 REISS Mirtha T Underwired Bikini Top $85 and Tamson Linen-Blend Shorts $160
The warm weather season welcomes loose-fitting shorts and an underwire bikini top.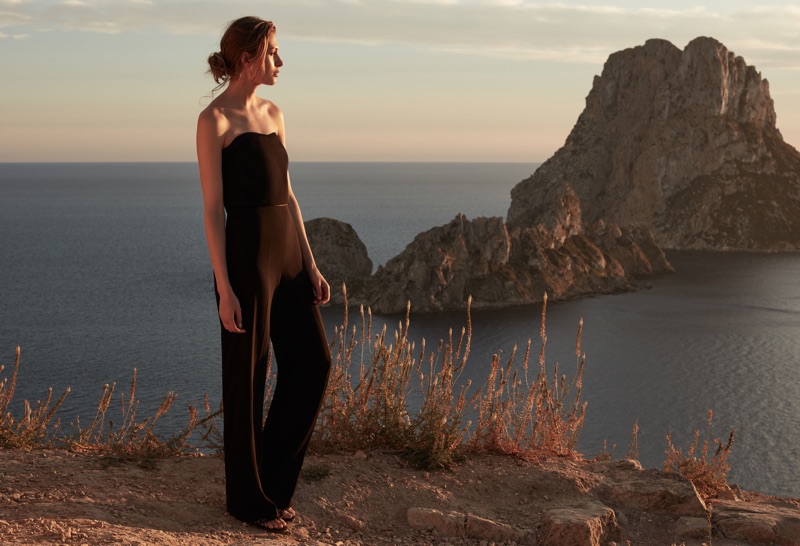 REISS Shanta Strapless Wide-Leg Jumpsuit $445
Get ready to dress up in style with a tailored jumpsuit that is also strapless.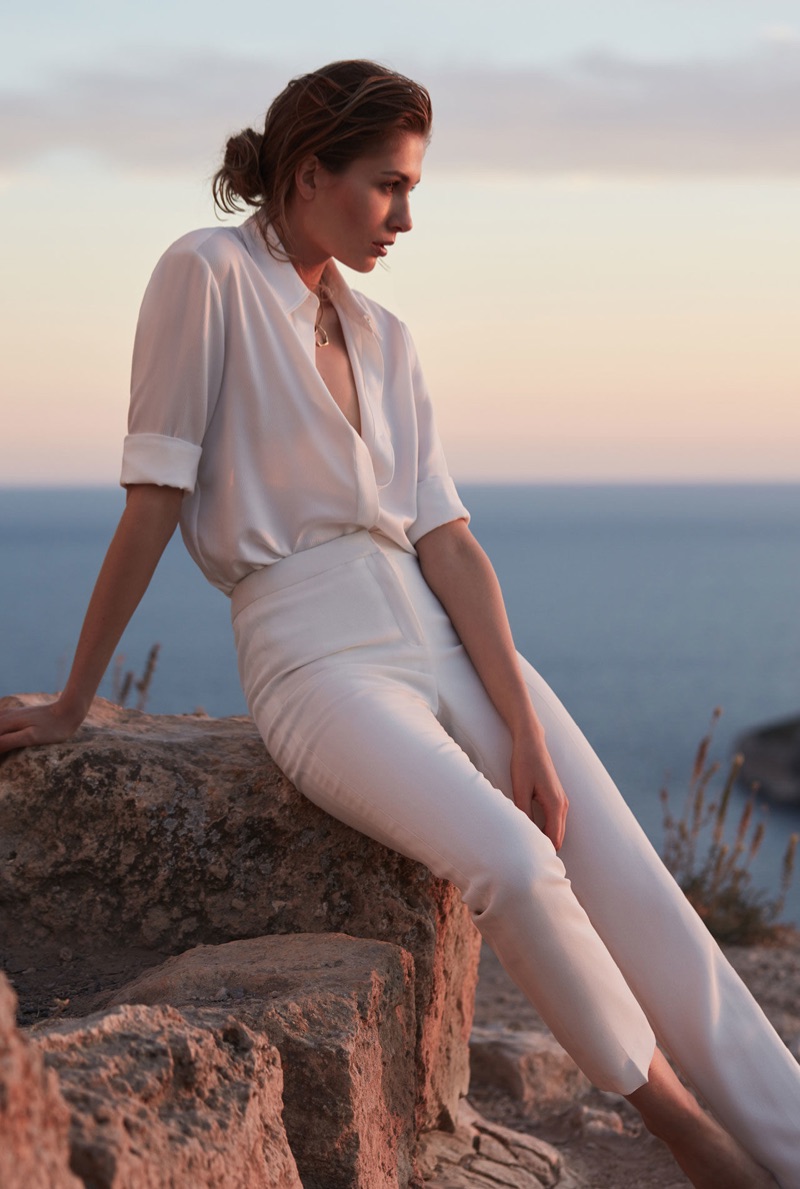 REISS Mayda Satin Shirt $220 and Rox Tuxedo Trousers $240
An all-white outfit makes quite the elegant statement for summer time.
comnum(0) tbcount(0) tbcount(70)
Categories:
Fashion

We are all aware of Kristen Stewart's long association with Chanel. But looks like the French brand still hasn't had enough of her. In extending more love and loyalty towards the Panic Room star, the label recently declared her as the face of its new fragrance – Gabrielle Chanel. Back in 2016 she was also involved in representing Chanel's makeup line and was also seen playing the young Coco Chanel is Karl Lagerfeld's- Once and Forever.



Stewart, who has been a Chanel ambassador since 2013, will be seen in a film campaign for the new perfume to be released in September, 2017. The exclusive campaign is created by Olivier Polge in cooperation with the Chanel Fragrance Creation and Development Laboratory and is shot by director Ringan Ledwidge. The novel eau de parfum is also supported by a print campaign shot by photographer Karim Sadli, featuring the actress in a side-swept brunette bob with pewter smoky eyes and a subtle tight liner.
Gabrielle Chanel (named so after first name of its founder) happens to be the brand's first standalone fragrance in the last 15 years and hence assumes more importance for obvious reasons. It is meticulously created by the brand's in-house perfumer Olivier Polge (who has also created Misia, Boy and No. 5 L'Eau) and is described as an "abstract floral." In addition to the fragrance launch, the brand will also release a series of four videos that give more insight into the life of Gabrielle.
Categories

New Posts

Hot Posts